MEDIballs Kegel Set
MEDIball's clinically proven design treats the cause of bladder weakness, rather than just the symptoms. Suitable for women of any age, it strengthens and re-educates weak pelvic floor muscles that control bladder function. If you are tired of the constant irritation of leaks, frequent toilet visits or decreased intimacy than the MEDIballs Kegel Set is your long-lasting solution. To aid your treatment you will receive a FREE BioGlide Organic Lubricant, valued at $14.95 - limited time only.
Pelvi Menstrual Cup Size Guide
| | |
| --- | --- |
| Small  | For women under 30 years old, who have not given birth or for women who have a low cervix  The Small holds 20ml, is 42mm in diameter and 60mm long. |
| Medium  | For women over 30 years old who've given birth vaginally or experience a moderate to heavier flow. The Medium holds 25ml is 42mm in diameter and 70mm long. |
| Large  | For experienced menstrual cup users who have given birth vaginally and have heavier flows. The Large holds 30ml is 46 in diameter and 70mm long. |
Highlights
Better bladder control, postnatal recovery and improved intimacy.


Wear for 10 minutes a day to see results in less than 3 weeks.


Recommended by Physiotherapist, Midwives and General Practitioners.

TGA approved medical device, with clinically proven results.
How It Works?
You begin training your pelvic floor with the MEDIball Single Kegel Weight. Simply holding MEDIballs inside the vaginal passage starts resistance training, no guesswork or tricky exercises required.
After training with the MEDIballs Single you progress to the MEDIball Double Kegel Weight. This progression differs for everyone, on average most move to the MEDIballs Double after 2-3 months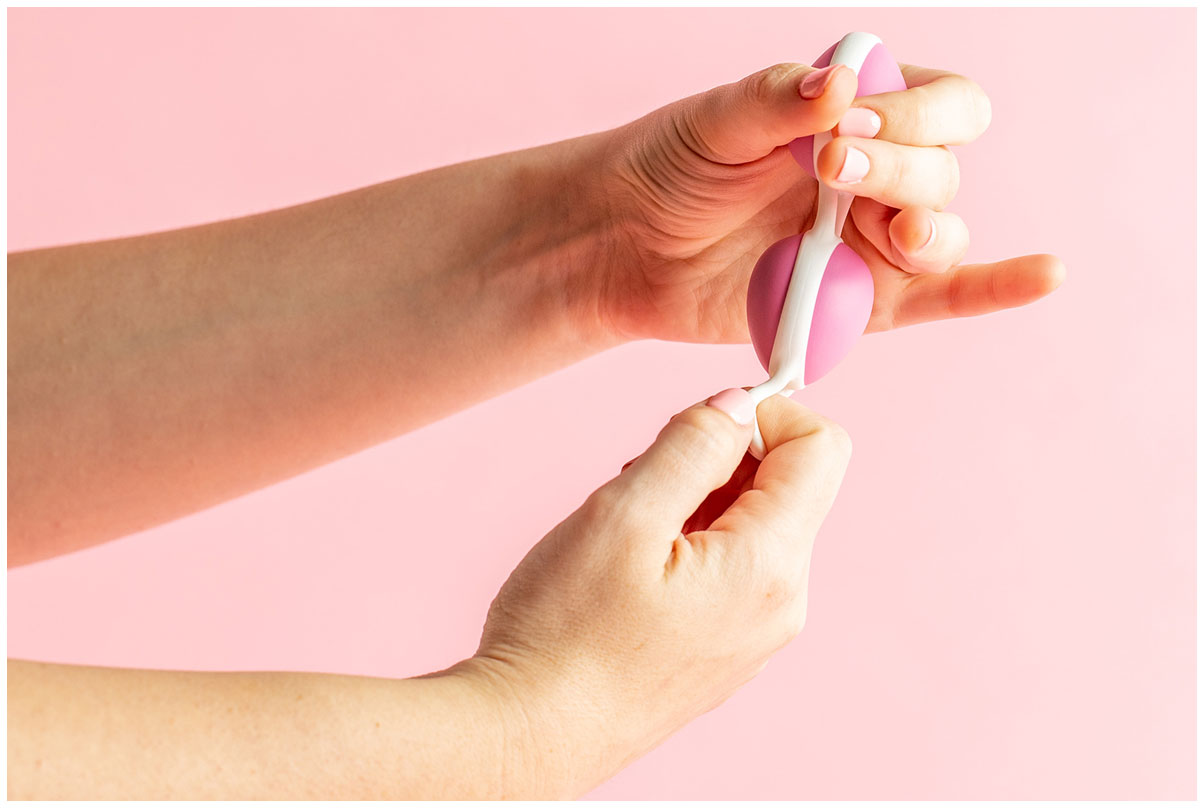 Clinically & Dermatologically Certified
BPA, Plastic and Latex Free.
100% Medical Grade Silicone.
Safe, Durable and German Made.
Hypoallergenic and and safe for sensitive skin.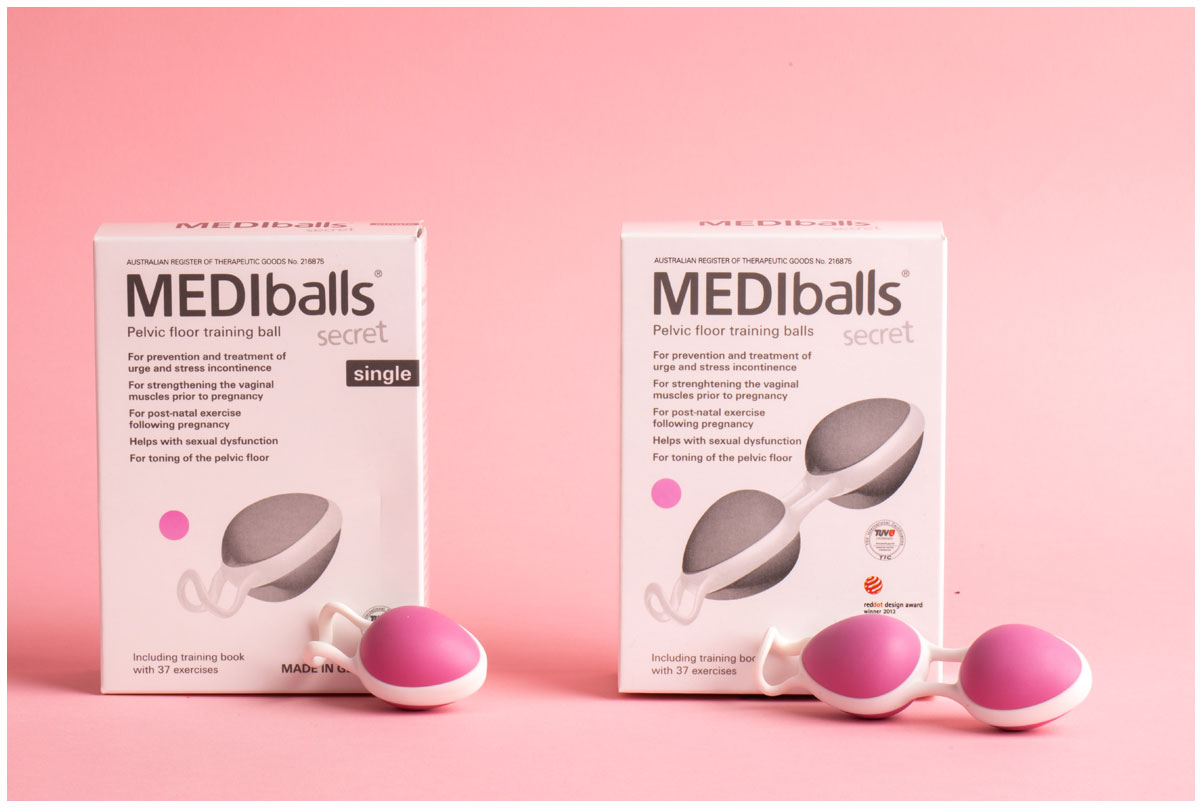 Free BIOglide Lubricant
Included in the MEDIballs kit is our popular Organic BIOglide Lubricant, certified organic and 100% vegan. BIOglide has been specially designed to increase vaginal moisture. We recommend the use of BIOglide with the application of MEDIballs Secret for assisted vaginal moisture. (40ml Tube)